Shyamal Roy
Managing Partner
Shyamal Roy is the director and the founder of Taxcare Accountancy. Shyamal qualified as a Chartered Certified Accountant in 2008 with an outstanding track record of passing all exams in the first go with over 15 years' experience as an Accountant and Tax Advisor. Shyamal obtained his First Class Honours degree from Oxford Brookes University. Shyamal is a proud member of ACCA since 2012.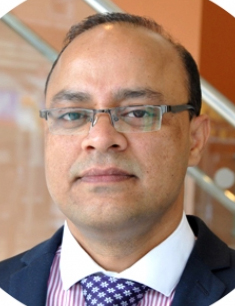 Education
FCCA, Bsc (Applied Accounting)
What really stands out from the rest is his ability to identify strategies and goals for clients from a range of sectors, helping and supporting them by planning their finances regardless of the size of the business.
Mr Roy's distinct approach to client care is highly acknowledged and admired by all clients. Mr Roy is very clients' focused, soft spoken and loves to answer queries from the clients till they are completely satisfied. Mr Roy's strategic tax advice has been really popular amongst clients and is now presented across England in locations such as Bradford, Central London, Southall, Romford, East London, South London & Ilford.
Shyamal's expertise include statutory accounts, corporation tax returns, sole trader/partnership accounts, VAT, Payroll, HMRC investigation support, tax tribunal representation, international business, non-resident landlords, tax planning, property tax, pension, employment law & human resource management etc. Mr Roy enjoys providing bespoke property tax planning including IHT, CGT, Trusts & Estates. Property tax advice by Shyamal has benefited a lot of clients which have gone ahead and built their own property portfolio.
Shyamal follows football and a Manchester United fan, staff are given free cakes when they win, this doesn't happen often though.
Shyamal speaks English, Bengali And Hindi.